Alexander Achenza, DACM, MSOM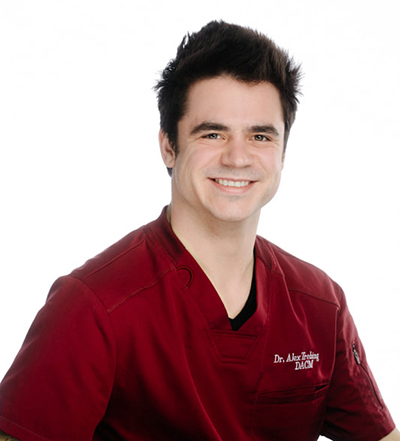 Dr. Alex has studied a myriad of medical modalities, and practices a unique and effective form of integrated medicine and neurotherapy.   He has built up a strong background in both western medical sciences and holistic medicine of varying styles for the better part of this last decade.  His experience in practice includes working alongside medical doctors, doctors of physical therapy, chiropractors, psychologists, pediatricians, and other doctors of acupuncture and Chinese herbal medicine.
Throughout the last eight years, He has worked with multiple other doctors and neuroscientists who provided him with the unique opportunity to become a trained Q-EEG neurofeedback technician which incorporated the study of the neuroscience of brain-mapping.   Dr. Alex's primary focus in practice is in neurotherapies, as he holds an advanced certification in QEEG brain-mapping neurofeedback analysis.  Working in this field, he studied health science and nursing in his undergraduate program in Connecticut before moving to Florida to begin his Masters of Science in Oriental Medicine. 
After completing graduate school, he attained his doctorate in Acupuncture and Chinese medicine with a focus in integrated neuroscience research in San Diego at Pacific College of Health Sciences.  After this accomplishment he took an international trip to work in hospitals outside of the USA in 2018.  He spent this time traveling Asia, working in different clinics and hospitals treating Palsy, stroke victims, and other neurological conditions as well as symptoms associated with a plethora of psychological conditions including clinical anxiety and depression, PTSD, OCD and many others.  It is Dr. Alex's unique view, passion, and fascination for integrating the ancient wisdom of Chinese medicine with the cutting-edge science of modern neurology that gives him his clinical neuroimaging expertise, and great success in practice with his neurofeedback patients. 
Every single one of his patients have experienced moderate to significant improvement from their symptoms after completing his neurofeedback program, and he is happy to stand by his results.  On top of clinical practice in Clearwater Florida, he is also preparing to begin a second doctorate in health sciences with a focus in neuroscience and integrated neuroimaging research.  
    Dr. Alex has boundless levels of energy and a commitment to helping the world around him and his patients by integrating eastern and western styles of medicine to provide the very most optimal results possible.  He works to serve his community, his field of medicine, and the medical science community at large.  Outside of working at our medical clinic, Alex is a musician who plays guitar, drums, piano, ukulele, and violin.  He is also a lover of all animals and enjoys being out in nature whenever possible.   
Allison Achenza, DACM, LAc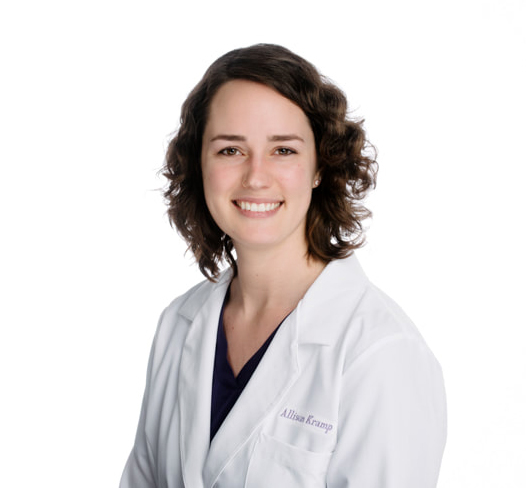 Dr. Allison Achenza is an experienced BrainCore neuroscience feedback specialist and practices alongside Dr. Alex to help patients regain their health and well-being naturally.   
Dr. Allison Achenza is a graduate of East West College of Natural Medicine, plus she has a Bachelor's in Biology from Elon University. She is a national board certified (NCCAOM) Acupuncture Physician and an Oriental Medicine practitioner. She received her certifications in Point Injection Therapy, Cold Laser Therapy, and Functional Nutrition in Florida.  She can also perform other healing modalities such as cupping, Gua Sha, E-Stim, facial acupuncture and injection, and Tui Na. 
Her passions lie in the treatment of women's health, pain management, digestive disorders, and mental/emotional disorders.  Having endured and overcome illnesses herself, she couldn't help wanting to share the treatments that benefited her and others alike with the world.